Christmas in Allegany


IMPORTANT MESSAGE!!! Since our normal Christmas In Allegany Event will not happen this year, the Christmas In Allegany Event Committee wanted to think of a way to spread some holiday cheer while still social distancing. We have decided to conduct a Holiday Lighting Contest for all Village and Town of Allegany residents!!!!! To read our flyer for more information on the 2020 Christmas In Allegany Lighting Contest Click Here. To register for the Lighting Contest Click Here
Unfortunately The 2020 Christmas in Allegany Event will not be held this year due to The Coronavirus Pandemic
On the Saturday following Thanksgiving Day at 6:30 PM Allegany celebrates "Christmas in Allegany". __The event is held at the Santa House located next to the Village of Allegany Municipal Building at 106 East Main Street, Allegany, NY. Santa, Mrs. Claus and some elves arrive to the event on an Allegany Fire Truck and children of all ages are given the opportunity to visit with Santa and receive a gift. Hot cocoa and cookies are served. Donations from area businesses and residents cover the expense of this event. The new Collectable Ornament will be distributed to families attending the event and will be available for purchase by any persons interested in obtaining one. Collectable Ornaments , Tickets for Raffle Baskets and Cookies are available in our Elf House located behind the Santa House and are also available for purchase at the Village Clerk's Office November 20th thru December 19th between 9 AM and 4 PM. This year's collectable ornament will be a Reindeer.
2018 Raffle Basket Winners:
Sleigh Hill basket- Matt Rado
Reindeer Basket- Sydney Blicharz
Men's PJ basket- Kim Roth
Wine & Chocolate basket- Angela Dubin
White Hot Cocoa basket- Pam Foster
Red Hot Cocoa basket- Joshua Lovell
Kids Toy basket- Justin Darrow
Wing & Cheese basket- Izzy Foster
Tea basekt- Mike Smith
Home Spa basket- Christy Peace
Super Hero basekt- Irene Smith
Children Book basekt- Casey Williams
Park-n-Shop basekt- Erica Ekas
Reids Foodbarn gift- Suzie Snyder
Mistletoe gift- Calvin Morrison
Spa basket- Nicole Cooper
Grinch Wreath- Lora Prey
Wine Wreath- Sharon Mascho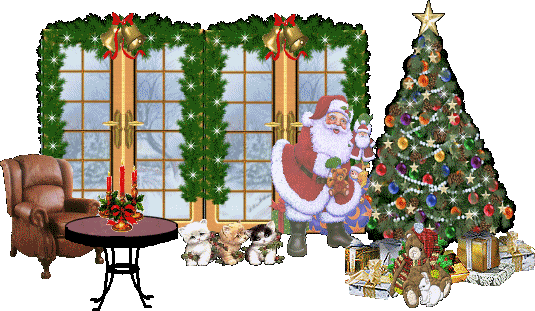 ''Collectable Christmas Tree Ornaments are available to anyone interested in purchasing one for $5.00 by contacting the Clerk's Office at (716) 373-1460
2019 - Reindeer
2018 - Rocking Horse
2017 - Christmas Present
2016 - Star
2015 - Christmas Bulb
2014 - Gingerbread Man
2013 - Snowflake
2012 - Snowman
2011 - Christmas Tree
2010 - Santa House
PLEASE HELP US ! - We are looking for anyone interested in donating towards the Christmas in Allegany Event. Our Christmas Wreaths are in need of replacement and we would like to continue to add to our Main Street decorations with more lighted and other decorations to assist us in giving the children in our area a joyous and breathtaking Christmas experience. Your donation is "Tax Deductible" and checks should be made out to the Cattaraugus Region Community Foundation CRCF and in the memo area make sure to put Christmas in Allegany Fund. Checks can be sent to or dropped off at the Clerk's Office located in the Village of Allegany Municipal Building at 106 East Main Street.
Click on link below to see the Christmas in Allegany Photos
Chairpersons:

Athena Silluzio and Dominic Papasergi
Committee:

Christie Buffamonti, Denise Coast, Steve Dombek, Todd Lovell, Cheryl Papasergi, Kali Silvis and Natalie Smith.
If you would like more information or would like to make a donation you can contact Athena or Dominic at (716) 373-1460
Related Links
Other links of Interest
Click on the links below the kids will love these!
Santa Claus and Christmas at the Northpole

Bethany Roberts' Sing-Along Christmas Songs

Santa Claus at Santa Claus.Com

The Kidz Page - Hundreds of Free Kids Games, Puzzles, Activities, & More for Children, Parents, Teachers