Christmas in Allegany


On the Saturday following Thanksgiving Day at 6:30 PM Allegany celebrates "Christmas in Allegany". The event is held at the Santa House located next to the Village of Allegany Municipal Building at 106 East Main Street, Allegany, NY. Santa, Mrs. Claus and some elves arrive to the event on an Allegany Fire Truck and children of all ages are given the opportunity to visit with Santa and receive a gift. Hot cocoa and cookies are served. Donations from area businesses and residents cover the expense of this event. The new Collectable Ornament will be distributed to families attending the event and will be available for purchase by any persons interested in obtaining one. Collectable Ornaments and Tickets for Raffle Baskets are also available for purchase at the Village Clerk's Office November 19th thru December 13th between 9 AM and 4 PM. This year's collectable ornament will be a Rocking Horse.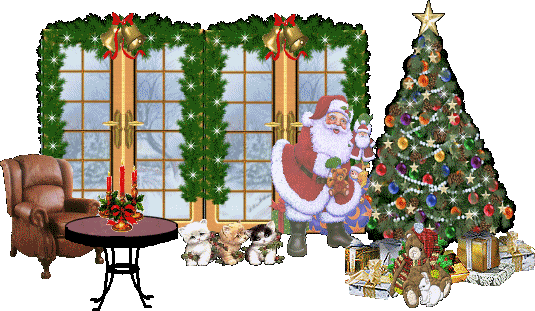 2016 Raffle Basket Winners:
Ink Well Art Basket - Kim Roth
Pie basket - Ivan Hilmy
Christmas Art canvases - Cathy Liguori
Christmas Basket - Char Rhodes
Reid's gift - Nick Drum
Italian Meatball basket - Denise Schneider
Bills Basket - Chris Baldwin
Park-n-Shop snack basket - Gabby Papasergi
Bath & Body basket - Lora Prey
Light up Christmas Basket - Becky Green
Lottery Tree - Suzanne Smith
Baking Basket - Crystal Wilczewski
Garden Plate ornament - Joowon Kim
Wooden Snowman - Diana Piccioli
Snowman Light - Tonya Searl
Movie Basket - Tim Peterson

''Collectable Christmas Tree Ornaments are available to anyone interested in purchasing one for $5.00 by contacting the Clerk's Office at (716) 373-1460
2018 - Rocking Horse
2017 - Christmas Present
2016 - Star
2015 - Christmas Bulb
2014 - Gingerbread Man
2013 - Snowflake
2012 - Snowman
2011 - Christmas Tree
2010 - Santa House
PLEASE HELP US ! - We are looking for anyone interested in donating towards the Christmas in Allegany Event. Our Christmas Wreaths are in need of replacement and we would like to continue to add to our Main Street decorations with more lighted and other decorations to assist us in giving the children in our area a joyous and breathtaking Christmas experience. Your donation is "Tax Deductible" and checks should be made out to the Cattaraugus Region Community Foundation CRCF and in the memo area make sure to put Christmas in Allegany Fund. Checks can be sent to or dropped off at the Clerk's Office located in the Village of Allegany Municipal Building at 106 East Main Street.
Click on link below to see the Christmas in Allegany Photos
Chairpersons:

Athena Silluzio and Dominic Papasergi
Committee:

Christie Buffamonti, Marlene Collins, Carl Marlett, Melissa Meyers, Cheryl Papasergi, Natalie Smith, Dawn Snyder and Frank Snyder
If you would like more information or would like to make a donation you can contact Athena or Dominic at (716) 373-1460
Please Support and Thank our Sponsors
Related Links
Other links of Interest
Click on the links below the kids will love these!
Santa Claus and Christmas at the Northpole

Bethany Roberts' Sing-Along Christmas Songs

Santa Claus at Santa Claus.Com

The Kidz Page - Hundreds of Free Kids Games, Puzzles, Activities, & More for Children, Parents, Teachers